Most cost effective rv awning service and repairs in the Tampa Florida area
Awning Repair & Replacement Services Available On-Site or Our Location.
We have serviced the local RV community in Florida with beautiful awning covers for years. Having an extensive background in selling, servicing and installing major brands or RV awnings including , but not limited to; A&E/Dometic, Carefree, Carter, Faulkner, Girard, and Zip Dee awnings.
Convenient mobile service at your home, your place of work, your campsite or you can come to us.
We service all of the Tampa area while offering patio awnings, slideout awnings, window awnings, and a variety of awning accessories to compliment your purchase or existing awning. Our rv awning services even offer to upgrade your existing manual patio awning to an electric awning for far less than purchasing a new power awning. We think we can offer a clean, professional electric awning installation to satisfy even the most discriminating customers.
Elite RV Awning Services also offers patio awning fabric replacement and slideout awning fabric replacement at very competitive prices. We even offer the choice to add a metal cover, significantly extending the life of your new awning replacement fabric.
Request a quote or call 352-476-5898 with any questions regarding anything related to RV awnings and see what Elite RV Services can do with our outstanding customer service. We come to you or you come to us at 704 N. Enterprise Point Lecanto, Florida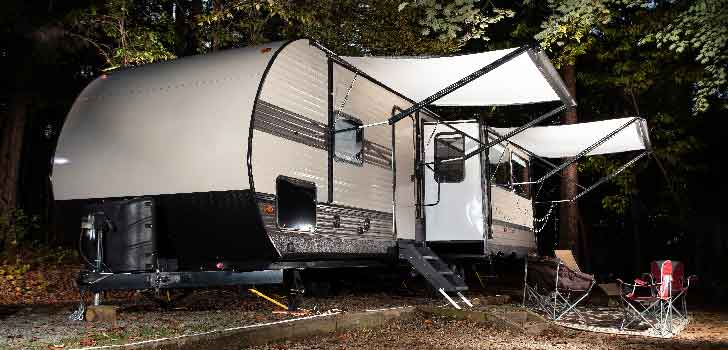 Patio Awnings
Sales, installation & repairs of all major brands including A&E, Carefree, Faulkner, Carter, Girard, Fiamma, and Zip Dee.
Slideout Awnings
Sales, installation & repairs on all slideout awning covers and more.
Window Awnings
We provide sales, installation & repairs on all windows awnings.
Room Awnings
Screen rooms, windshields, and complete RV awning covers are also available.